What is Yee Peng?
Yee Peng (The Lantern Festival) occurs mid-way through November each year in Chiang Mai. During Yee Peng hundreds of thousands of floating lanterns are released into the night sky. Releasing a lantern represents letting go of all your sorry and misfortunes from the last year. Buddhists believe that making a wish while you set off your lantern will also make it come true. (Can I get more than one lantern please??)
Yee Peng is a one of a kind festival that is definitely worth experiencing during any visit to Thailand.
Where to Celebrate Yee Peng?
There are plenty of places to watch Yee Peng Festival in Chiang Mai! Both locals and tourist were lighting off their lanterns all over the city, all night long as soon as it gets dark.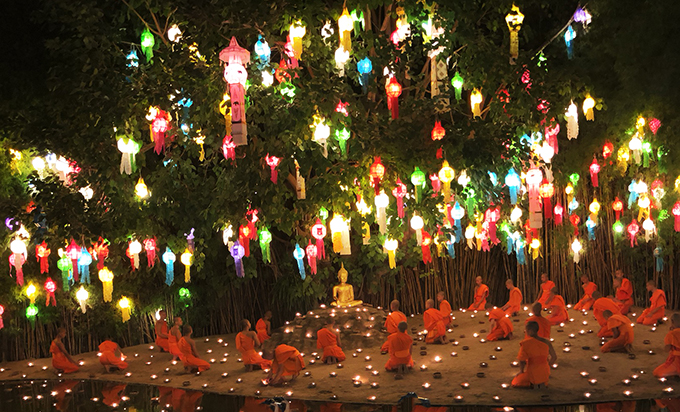 I started my night at Wat Phan Tao Temple for a special Yee Peng celebration by the Buddhist monks. The monks recite prayers and light candles beneath a tree filled with colorful lanterns. While I didn't know what the monks were saying, the entire experience was extremely moving. They also have a lantern release after the prayers and candle lightings.
I chose to watch the lantern release from Sala Lanna, a roof top bar in Chiang Mai city. (That exchange rate had me feeling boujee, okay) The view was absolutely amazing as we could see the lanterns being lifted to the sky in all directions around us! It was great being so high up because we could see so far out. Truly magical!!! The bar charged 600Baht person which included a free drink as well.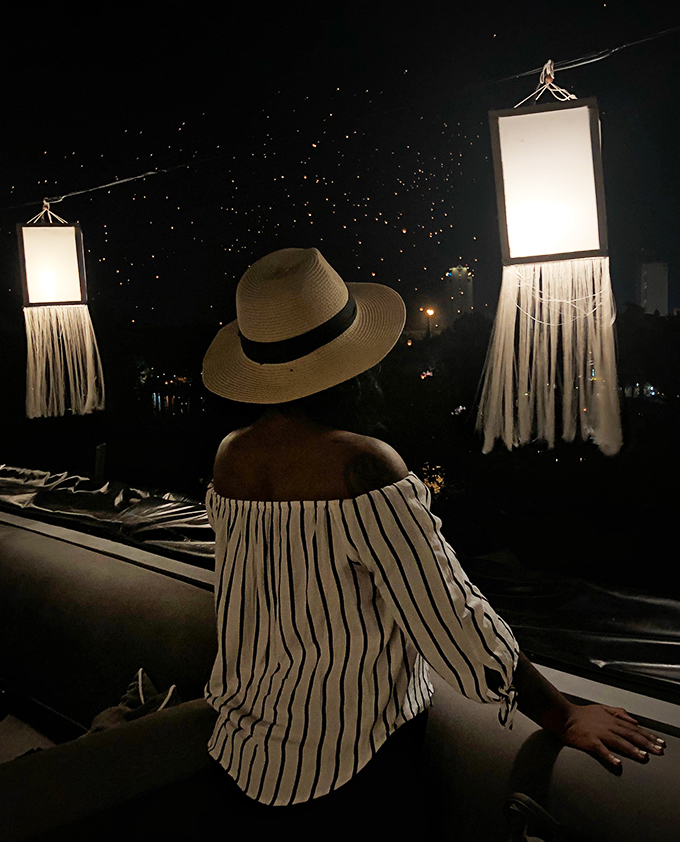 I enjoyed watching from a roof top bar but ultimately, I did feel like I missed out on taking part in the festival itself. Luckily, people light off lanterns throughout the weekend so I watched from beside the river and walking throughout the city on the second night.
One of the most popular places to experience Yee Peng is from Mae Jo University. Everyone lights off their lanterns at the same time which makes for a great photo. Watching from Mae Jo University is free and spaces fill up super quick so be sure to get there early!
There is also a special lantern release ceremony that happens a week after the official Yee Peng. You have to purchase your ticket in advance and they cost $100USD. This ceremony is aimed towards tourist and is said it have better photo opportunities without crowds. The ticket includes dinner, 2 lanterns, 1 Krathong, 1 souvenir set, and round trip shuttle.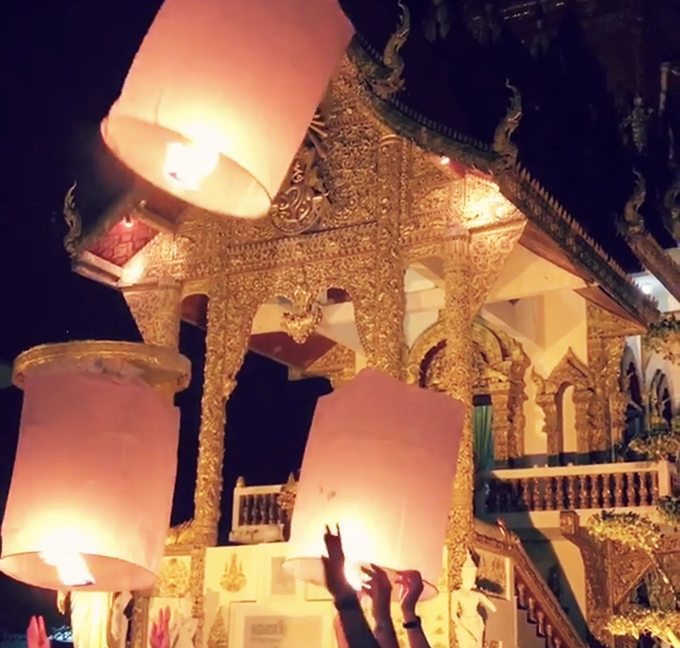 Final Thoughts
Experiencing Yee Peng was one of the most moving experiences that I've been a part of. It was truly breathtaking seeing thousands of rice paper lanterns floating off in to the distance. When I originally booked my trip to Thailand I was unaware that Yee Peng was going to be happening while I was there. I rearranged my entire travel itinerary to make sure that I was there and it was one of the best decisions of my life! However, if I could do the whole thing over again I would definitely choose to watch from Mae Jo University as a first time viewing experience instead of from the roof top bar.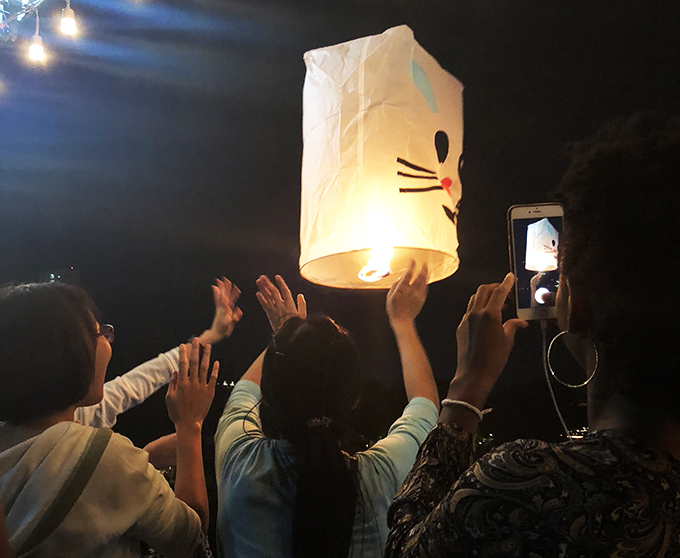 Have you ever attended Yee Peng Festival in Chiang Mai? Let me know your experience in the comments!
Like it? Pin it!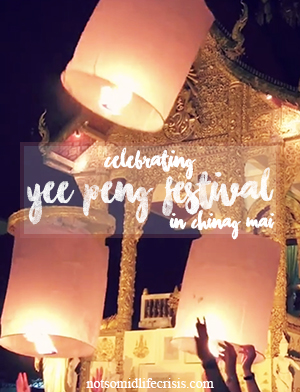 Related Posts
Read Next: What to See and Do in Chiang Rai, Thailand
Read Next: What to See and Do in Chiang Mai, Thailand
Please follow and like us: