When I first booked my $300 RT flight to Iceland, I wasn't quite sure what to expect from WOW Airlines. Previously, I had only travelled domestically and this was my first time flying out of the country. I have since flown with WOW Airlines to both Dublin and Brussels and will gladly book again for my next flight!
Continue reading below for my honest review of flying internationally with WOW Airlines!
Flight
WOW Airlines is an Iceland based airline. Therefore, all of my flights to separate destinations included a stop in Reykjavik, Iceland. The flight from Los Angeles (LAX) to Reykjavik (KEF) is approximately 8 hours and 45 minutes long. Each of my flights departed LAX at 9:50 PM which, for me, was perfect! This allowed me to minimize the use of vacation days, since I could work a full day and still make it in time to the airport at a decent time. I have no issues sleeping on airplanes so this late departure time worked well for me. I was rested and ready to explore Reykjavik upon arrival.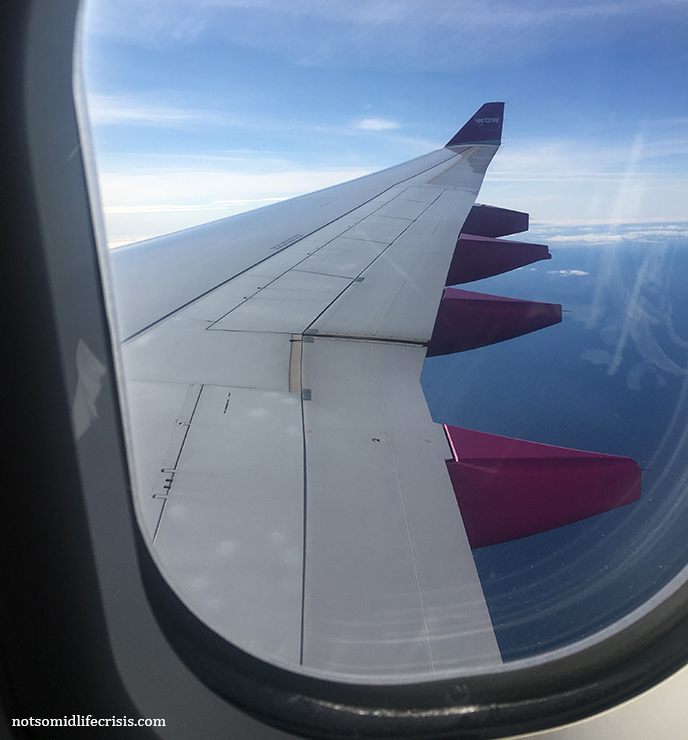 Note: For 1 of my 3 flights the captain did not dim the lights during the overnight flight. I suggest you pack a sleep mask if this might be an issue for you.
All but one of my flights departed and arrived as scheduled. My most recent flight from KEF -> LAX departed 20 minutes late because the plane was still refueling, but we still arrived EARLY at LAX!
Price
My flight ticket from LAX -> KEF was only $200! If that doesn't light a fire under your bum to travel, I don't know what will… With that being said, WOW Airlines is a budget airline, so anything other than your flight ticket will cost extra.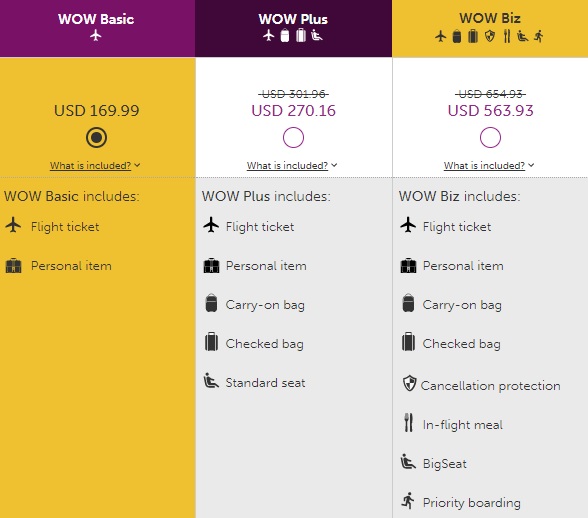 Each flight that I booked was from the WOW "Basic" category. This includes your flight ticket and one personal item. Any carry-on, checked bag, or in-flight meal will of course cost extra. You can also purchase a WOW Biz or WOW Plus ticket which includes these amenities.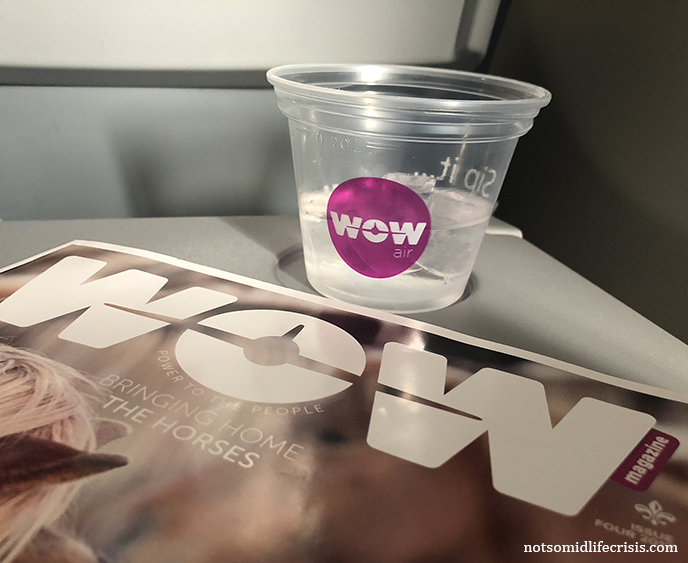 I typically only selected my seat during the departing flight from LAX because I always want a chance to see the Northern Lights (I still haven't seen them at all during my three flights!) I always check in right at the T-24 hour mark to ensure that I get the best seating. I have lucked out with a window seat each time!
WOW's transatlantic flights to Europe starting at $69 USD. This means that you can Fly from Los Angeles, Miami, Boston, Washington, D.C., Pittsburgh, and San Francisco to selected destinations in Europe via Iceland for $69. You could even add a stopover in Iceland for no additional airfare! Find out more about WOW's destinations here.
Baggage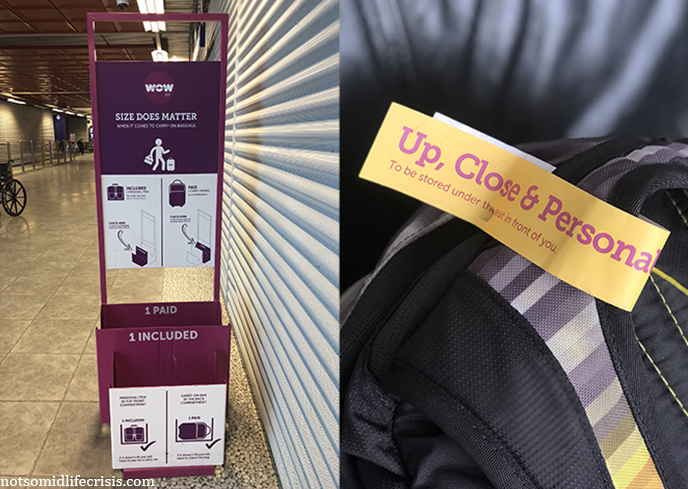 Your flight ticket on WOW Airline includes a free personal item measured at 17x13x10in. Any bag larger than these dimensions must be paid for either as a carry on or a checked bag.
Carry-on bags range from $38 USD+ when added at the time of booking. Likewise, checked baggage starts at $48 USD+ when prepaid and cannot be more than 44 lbs. Additional Sizes and Prices here.
In my experience, the WOW Airline attendants at LAX did not enforce the luggage restrictions too strictly. However, when boarding from KEF -> LAX the attendants made multiple passengers put their luggage in the size displays.
Comfort
Let me start by saying that I have never had a comfort issue on any of my flights with WOW Airlines. I have flown on both the TF-WOW and the TF-GAY (WOW gives all of their airplanes fun registration names!). Both of these planes are A330-300s and have 300+ seats. These planes are the largest aircrafts used on commercial flights and are mostly used for long distance flights.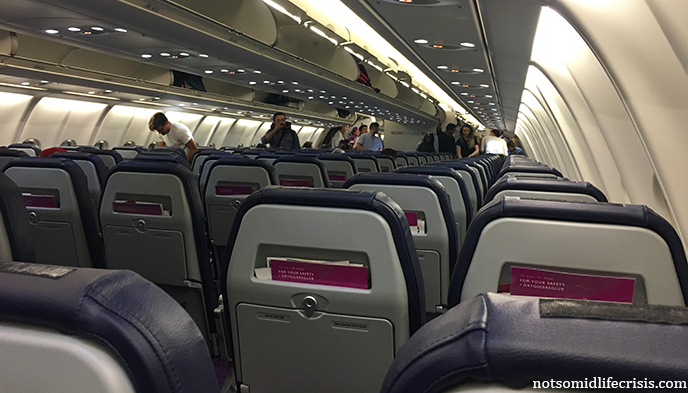 All of the seats on my flights have been able to recline. I have seen a few other reviews mentioning that their seats did not recline, my only thought is that they were on the smaller aircrafts with shorter flights.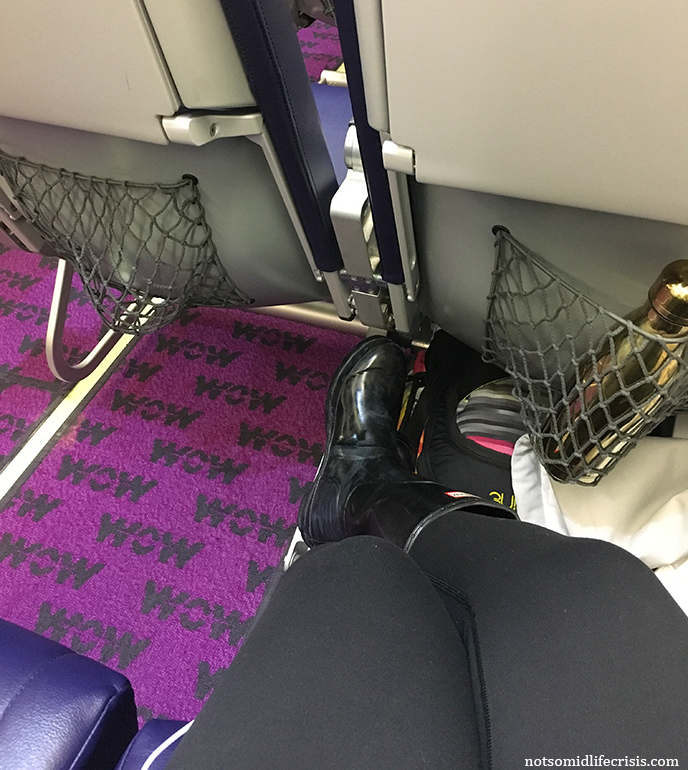 I have sat in both the XL Legroom and the regular legroom seats aboard my WOW Aircrafts. Legroom was never an issue for me, although I am 5'2" so take that with a grain of salt. If you are blessed with long legs it might be better for you to purchase an XL Legroom seat for guaranteed comfort.
For me, flights departing LAX have always been full. Yet they are often half full departing KEF -> LAX. I have had the entire window seat row to myself each time departing from Keflavik.
Be aware that WOW Airlines does not offer in-flight entertainment. I suggest bringing a book, downloading movies, shows, etc. WOW Airlines does offer iPad rentals for the duration of the flight which come with pre-downloaded movies and games. Again, this was never an issue for me because I can easily sleep on airplanes.
Customer Service
Every WOW Airline flight attendant that I have encountered has been extremely friendly and helpful. You don't have to worry about any sort of language barrier because they all speak great English and the captains voice each announcement in both English and Icelandic.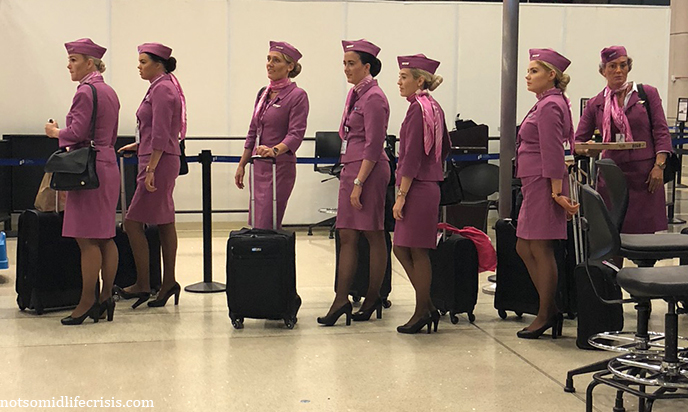 Plus, the flight attendants could all pass for Icelandic models! I have never seen a more well put together flight crew. Seriously, where do they hire them from?? Honestly, they seem like they enjoy their job and the company they work for.
ALSO! You have the ability to change your flight dates yourself on the WOW website. I found it extremely easy to change my return flight when I decided to stay a few extra days in Ireland. It only cost me $180 USD (The price difference in the fare and a flight adjustment fee) to change flights. If you have ever tried changing a domestic flight in the US you know how much of a nightmare this can be. WOW makes it easy!
Total Review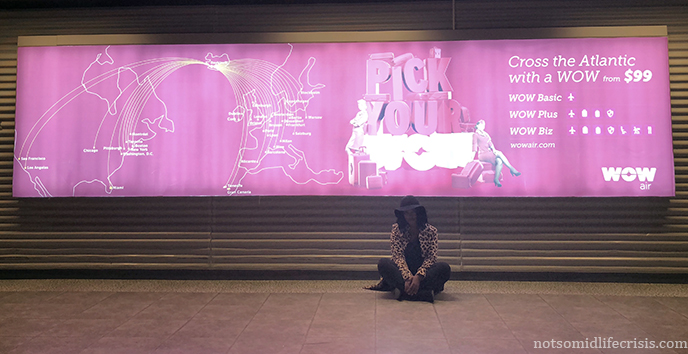 All in all, I would give WOW Airlines 4.5 out of 5 stars. As a budget traveler you truly can't beat their airfare prices. You have to remember that this is a budget airline, not Emirates… Basically you get what you pay for, and in my opinion more than what you pay for. (It amazes me that it is cheaper to fly from LAX -> KEF than it is to fly from LAX to anywhere on the east coast!)
Have you ever flown on WOW Airlines? Let me know your thoughts in the comments below!
Like it? Pin it!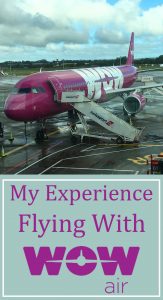 Please follow and like us: