Chiang Rai is a small town in northern Thailand, but don't let its size fool you, there is still plenty to experience! Like most of northern Thailand, Chiang Rai has a laid back atmosphere which makes it a great location for temples, cafes, and mountain views. Here are the best things to see and do during your visit to Chiang Rai.
Wat Rong Suea Ten – Blue Temple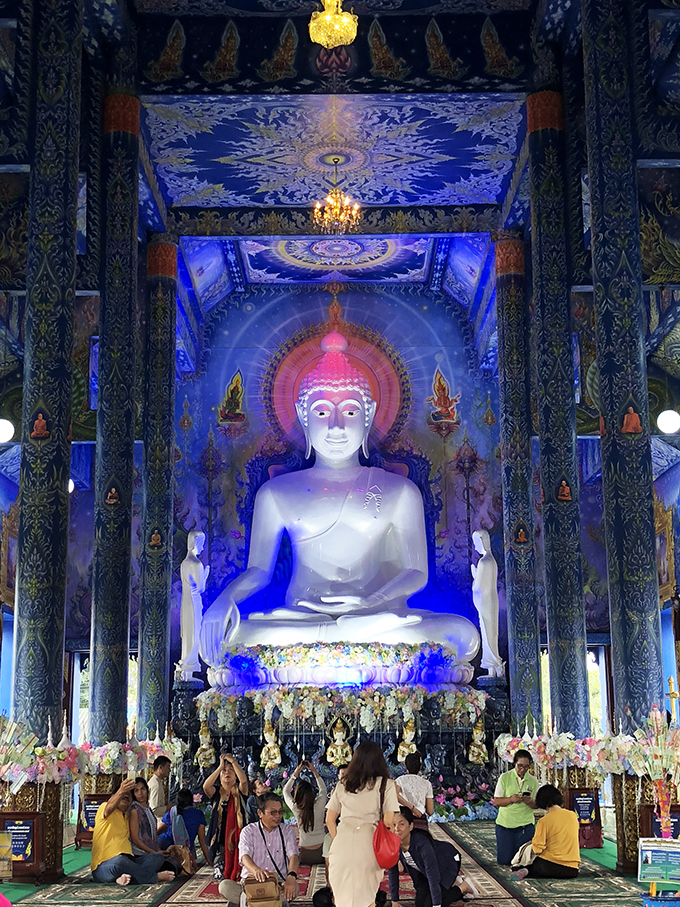 Wat Rong Suea Ten is also known as the blue temple. It's inside walls are completely decorated in blue while a bright white Buddha sits at the end of the hall. The temple itself is still under construction but you are able to visit inside the main hall. Wat Rong Suea is easily the most colorful and on of the most unique temples that you will see in Thailand.
Fun Fact: Wat Rong Suea Ten was built by the student of Chalermchai Kosipipat but built the White Temple.
Wat Rong Khun – White Temple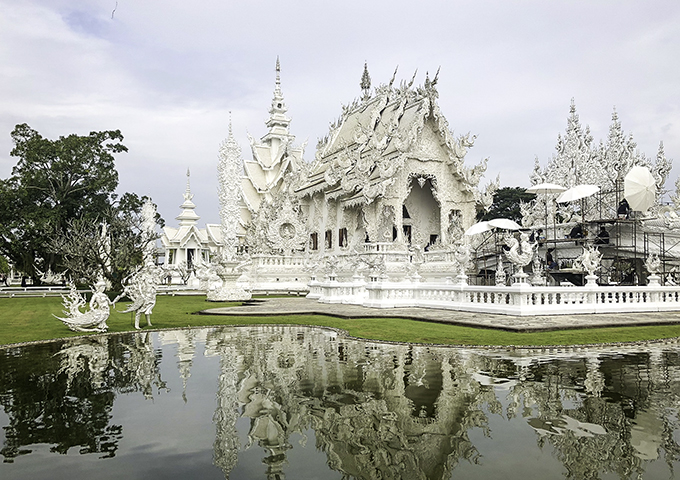 If you've read anything about Chiang Rai, you've probably heard of the Wat Rong Khun – or The White Temple. Wat Rong Khun is an all-white art exhibit constructed in the style of a Buddhist temple. Believe me when I tell you that pictures do not do this place justice. I would have stayed there so much longer if the security guards weren't constantly telling everyone to keep moving forward.
Pro Tip: If you want to get photos without other people in them, you have to get to Wat Rong Khun AS SOON AS IT OPENS! I got there around 9 am and it was already swarmed with buses of other tourists.
There is also a free art museum that is worth checking out while you are visiting Wat Rong Khun. They house some amazing paintings of Buddha and other art.
Baan Dam – Black House
Baan Dam, also known as the Black House or Black Temple is a bit off the beaten path but definitely worth a visit. This temple was designed as an appreciation for death. You'll find the walls lined with skins, bones and taxidermy of deceased animals. I know what you're thinking, seems super morbid right? While yes, it slightly is, I still recommend checking it out!
Khun Korn Waterfall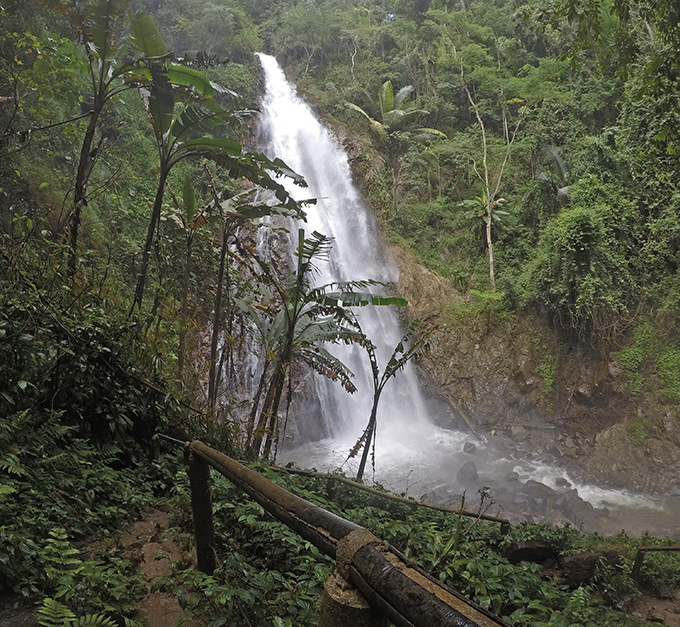 If you know anything about me, its probably that I am a die-hard waterfall chaser. So, of course I had to visit the Khun Korn Waterfall, Chiang Rai's tallest waterfall. I actually hadn't heard of the Khun Korn Waterfall when I set out exploring Chiang Rai, so I was a bit unprepared and did the hike in flip-flops. Good news, it's totally doable and worth it! Read more about hiking the Khun Korn Waterfall here.
Clock Tower
It's hard to miss Chiang Rai's golden clocktower as it is a traffic roundabout in the middle of the city. The clocktower is elaborately decorated in gold and even lights up at night. See if you can spot the architectural similarities with the white temple as they were both designed by Chalermchai Khositpipat.
Night Bazaar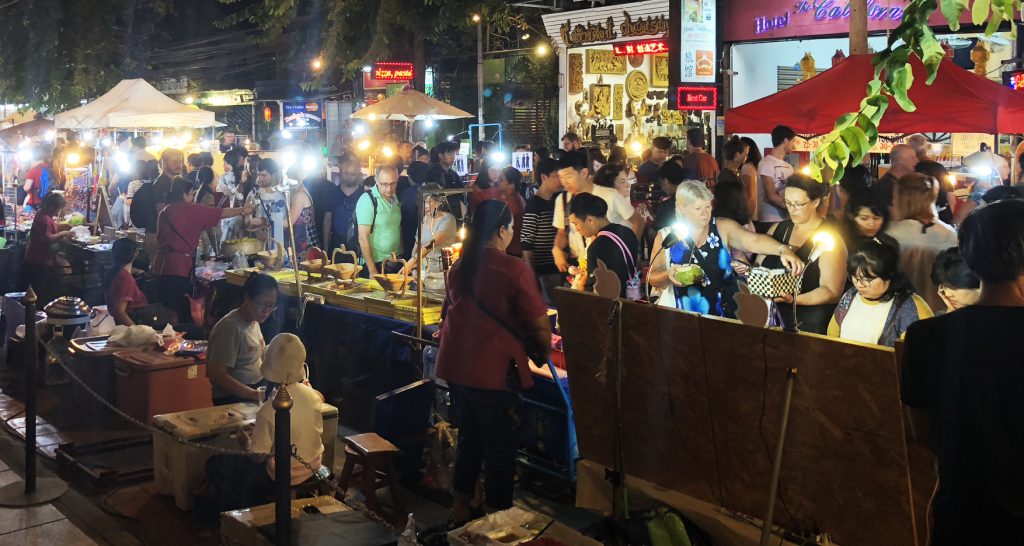 If you don't visit a night bazaar while you're in Thailand, did you even really visit Thailand? There are plenty of stalls and vendors selling wares and food. The night bazaar is a great place to pick up Thai souvenirs, but it was generally the same items that were being sold at the Chiang Mai night market also.
Cat 'n' A Cup Cat Café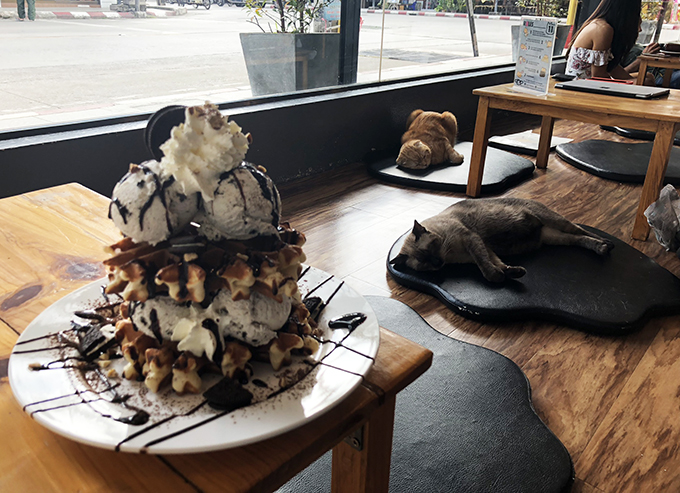 I totally found Cat 'n' A Cup Cat Café by accident when I was exploring downtown, but I was not disappointed. Who doesn't love devouring a waffle tower while being surrounded by a bunch of adorable kitties? Okay, okay, so isn't something that you should center your trip to Chiang Rai around, but its definitely worth checking out if you have time to kill.
Final Thoughts
Chiang Rai is home to some of the most unique and colorful temples in all of Thailand. The Blue Temple and the White Temple were my favorite sites during my whole time backpacking through northern Thailand. I recommend spending 1-2 days in Chiang Rai in order to visit everything worth seeing. If you don't mind crowds, you can also just take a day trip bus tour from Chiang Mai which will stop at most of these locations.
Have you visited Chiang Rai? What are some of the best things you saw or did?
Like it? Pin it!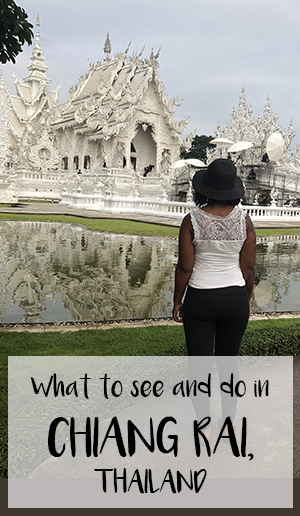 Please follow and like us: