Brussels, Belgium is an amazing city! Its full of history, culture, and vivid nightlife. Everyone that I spoke to told me that I would only need two days in the city but honestly, I wish I could have stayed longer.
What to Do
1. Grand Place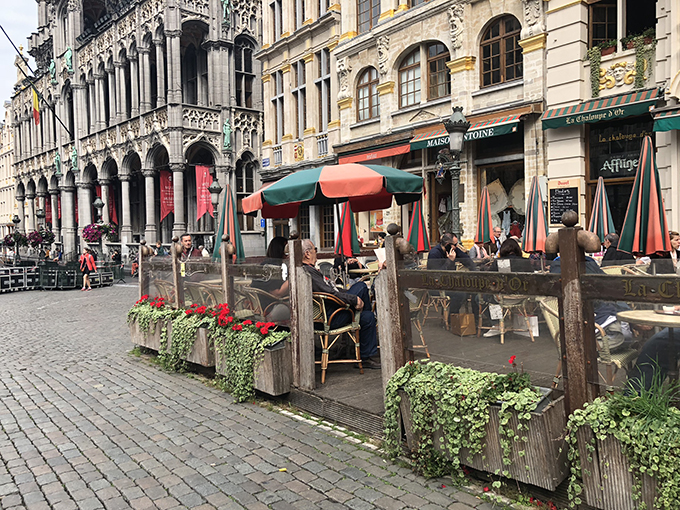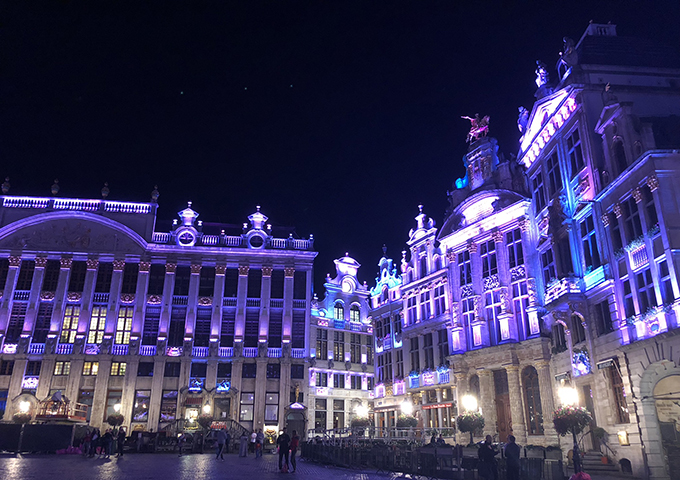 The Grand Place, also known as the Grote Markt, was easily my favorite location in Brussels! The Grand Place is the commercial centerpiece of Brussels and is home to the Town Hall, the Bread House (Maison du Roi), and the Museum of the City of Brussels. It is worth visiting both during the day and at night when all the buildings are illuminated with color changing lights! [Note: there is also a Starbucks here for all you basic girls like me!]
2. Manneken Pis /Jeanneke Pis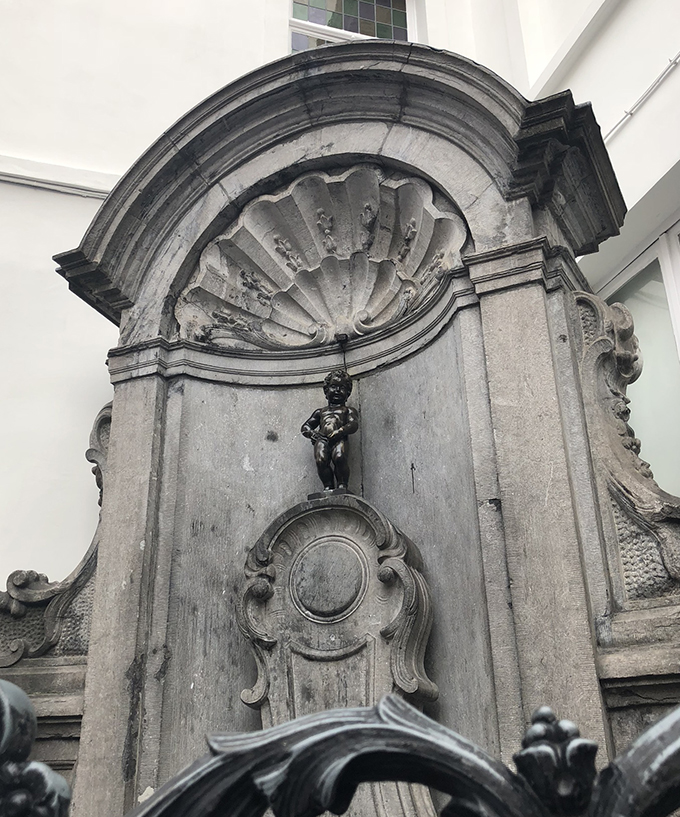 Manneken Pis is one of Brussel's biggest landmarks, though not in size. This tiny bronze sculpture is only two feet tall, but one of the most visited attractions. The peeing boy has many tales of origin but my favorite is that he was a spy and plotted to blow up the city by urinating on explosives. Locals also like the dress up the Mannaken Pis in all sorts of costumes during holidays.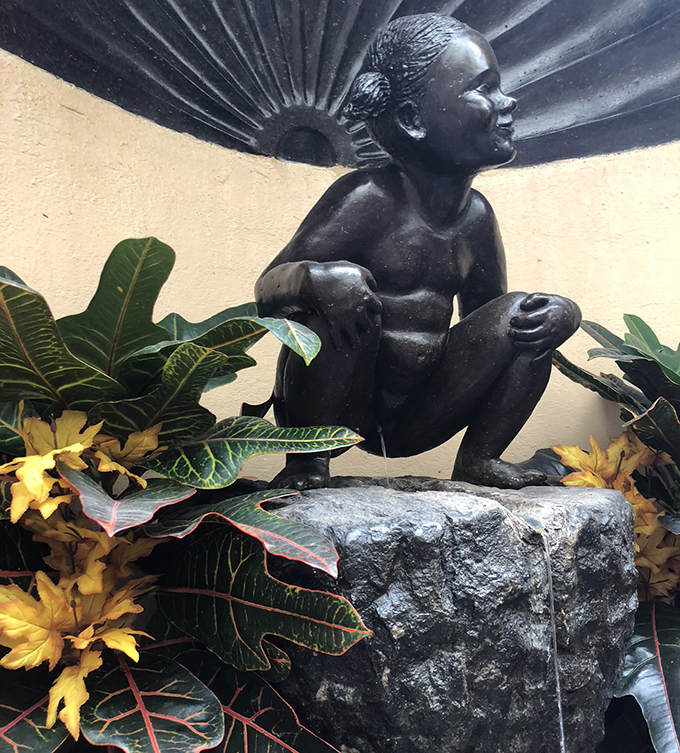 You can also find the little peeing boy's female counterpart, Jeanneke Pis. Her statue is lesser known but equally as strange…
3. Street Art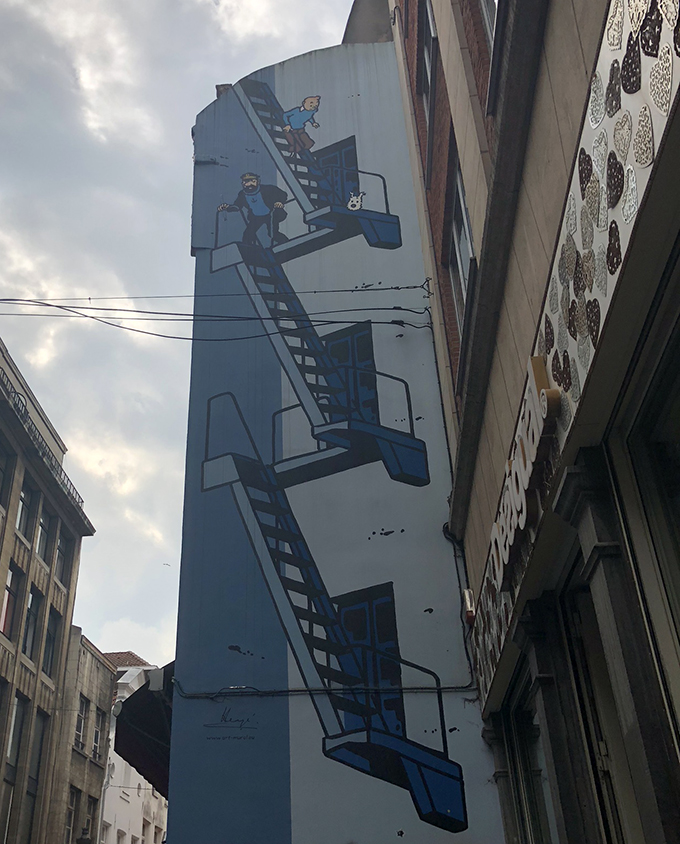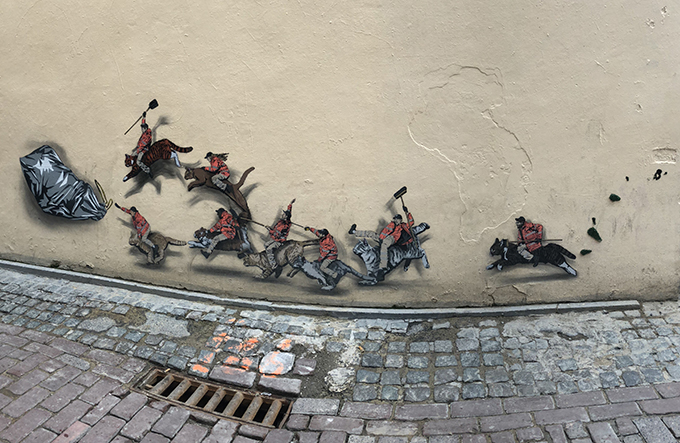 Street art is a big part of Brussels! There are over 50 murals located throughout the city. The comic book project began simply as a way to embellish empty walls but soon attracted the likes of famous Belgian comics like the Adventures of Tintin and Lucky Luke.
4. Concert at Madame Moustache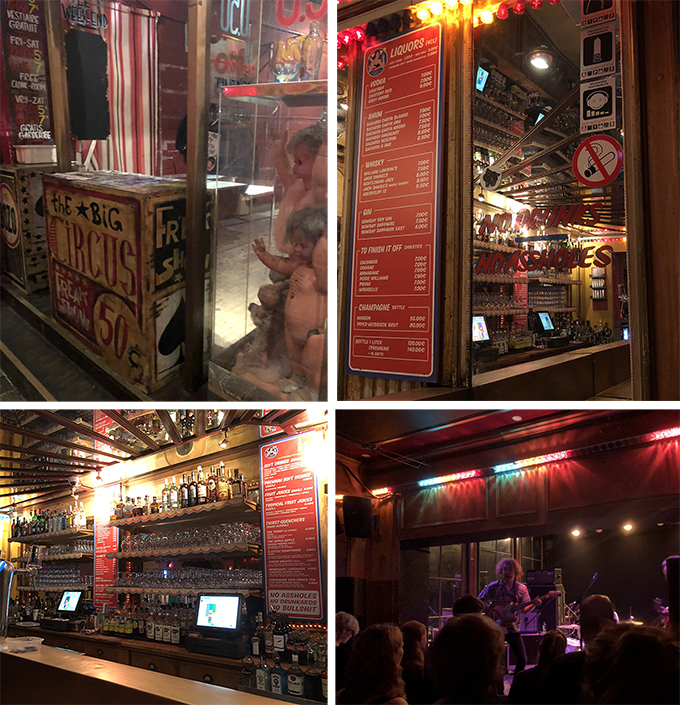 I totally stumbled upon this venue by accident but what not disappointed when I decided to check it out. Madame Moustache is a quirky bar that offers live music and major retro-circus-y vibes. The bar was packed even on a Wednesday. Definitely a great place to start your night out!
Check out the Madame Mustache Show Schedule here!
What to Eat
1. Waffles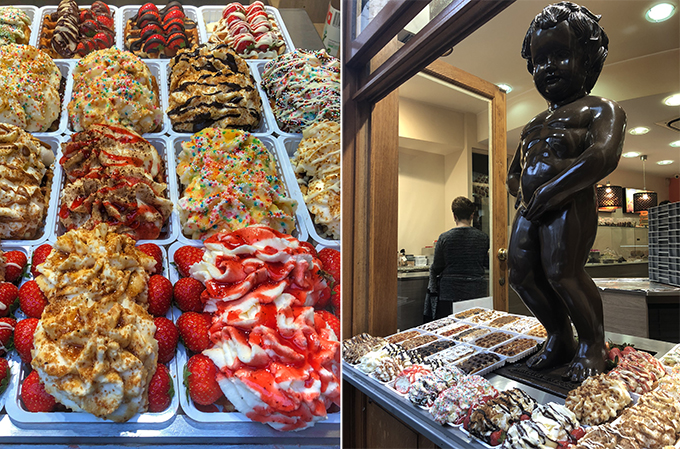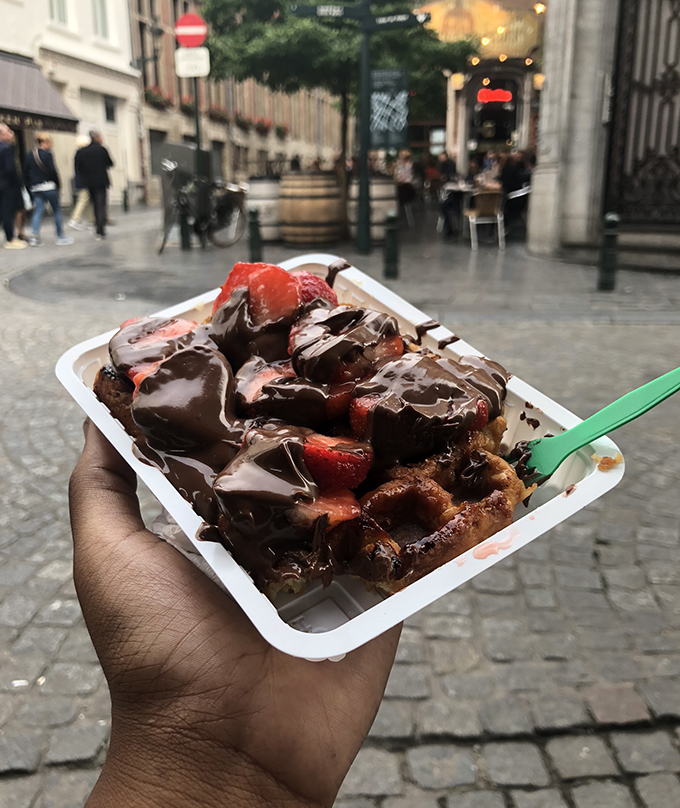 Waffles in Brussels are a MUST eat! Forget what you thought you knew about "Belgian Waffles." The rectangular Brussels waffle is crispy on the outside and light and fluffy on the inside. The best part is you can find waffles for just 1€ all over the city. I enjoyed mine topped with fresh strawberries and warm Nutella!
2. Frites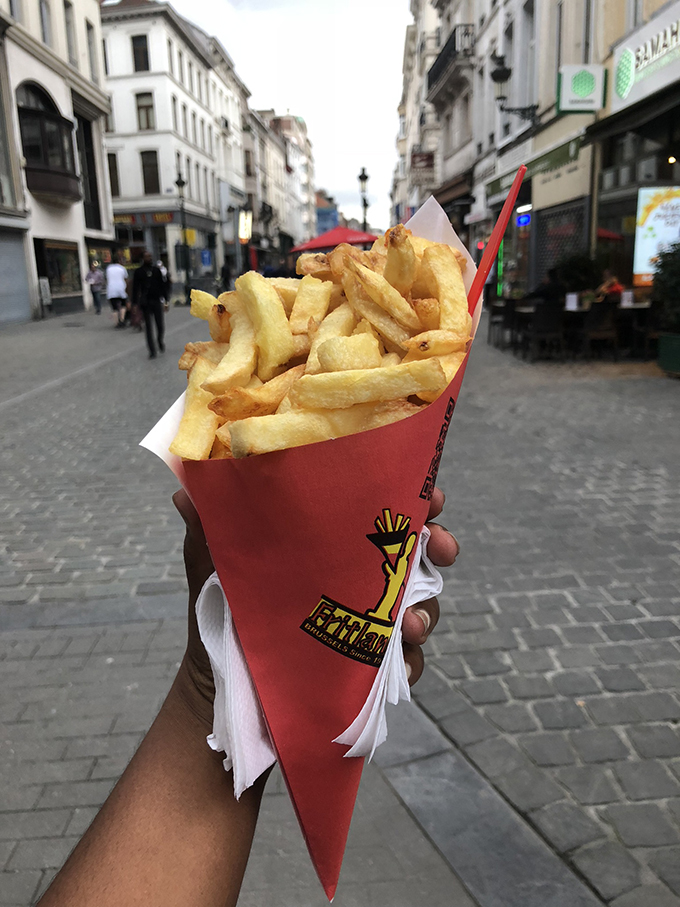 Fries are a huge part of Brussels as well. Despite their name, French fries actually have origins in Belgium, not France. The best frites are fried twice making them extra crispy on the outside but still warm and soft on the inside. Just like waffles, you can find frites stands on just about every corner in Brussels. Sorry McDonalds, but I have a new favorite fry now.
3. Beer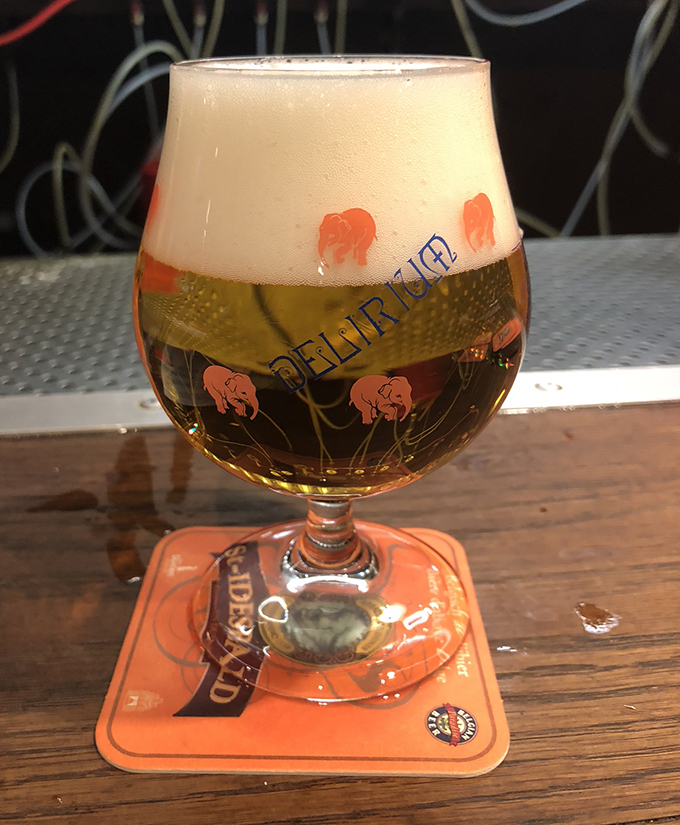 If you are a beer lover then you must check out Delirium Café during your stay in Brussels. Delirium Café currently holds the world record with more than 3000 beers available! The bartender handed me a book when I asked for the menu. I, myself am not an avid beer drinker but I do recommend the Delirium Tremens which is a golden ale and their flagship beer. Keep in mind that beers in Belgium are pretty strong and only two pints of Tremens were enough to do me in. Plus, how cute this their pink elephant logo?!
Read more about Delirium Cafe here!
How to Get Around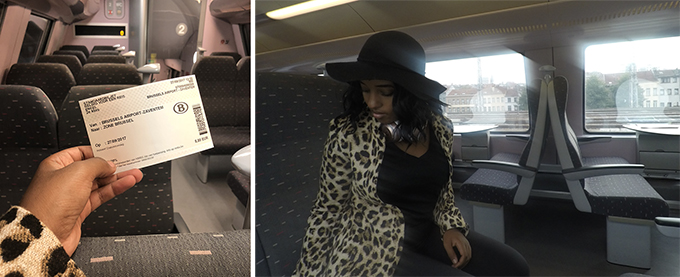 Getting around Brussels is actually really easy. The best part is that the train station is located in the airport! The train from Brussels Zaventem Airport to Brussels Central Station every 10 minutes and only cost 8€ for a one way ticket. Once you get to the city center most of the sites and landmarks are extremely walkable. As a female solo traveler, I never felt unsafe walking during the day through the city. I did choose to Uber at night instead of walking but mostly just because I was leaving a bar.
Where to Stay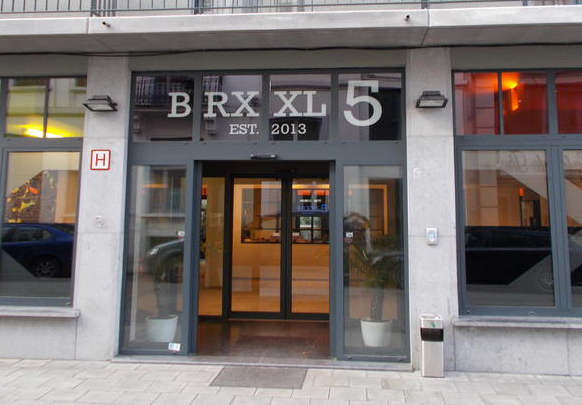 I stayed at the Brxxl 5 City Centre Hostel during my two nights in Brussels. I was quite impressed by the cleanliness with this hostel and by its modern urban decor. Brxxl 5 did offer a breakfast with your stay but I was too hungover/jetlagged to make it downstairs each morning. The front desk staff was extremely friendly and even had kittens to play with behind the desk. I will admit that the location is a bit on the outskirts of city centre and can be a bit dodgy at night so I don't recommend walking alone. I would definitely stay here again though.
Like it? Pin it!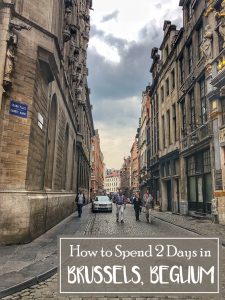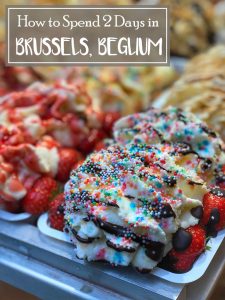 Please follow and like us: