Chances are if you've visited Brussels, Belgium you've heard of Delirium Café. Beer lovers from all over the world flock to Delirium Café to drink one (or five if you're me) of their beers. In fact, Delirium holds the world record for having 2004 beers to choose from.
But Rebecca, what happens if I love beer, but I don't have the time to fly to Brussels for happy hour???
Well you're in luck! Last year, Delirium Café opened its first and only location in the United States. That's right, look no further than the quaint town of Leesburg, Virginia.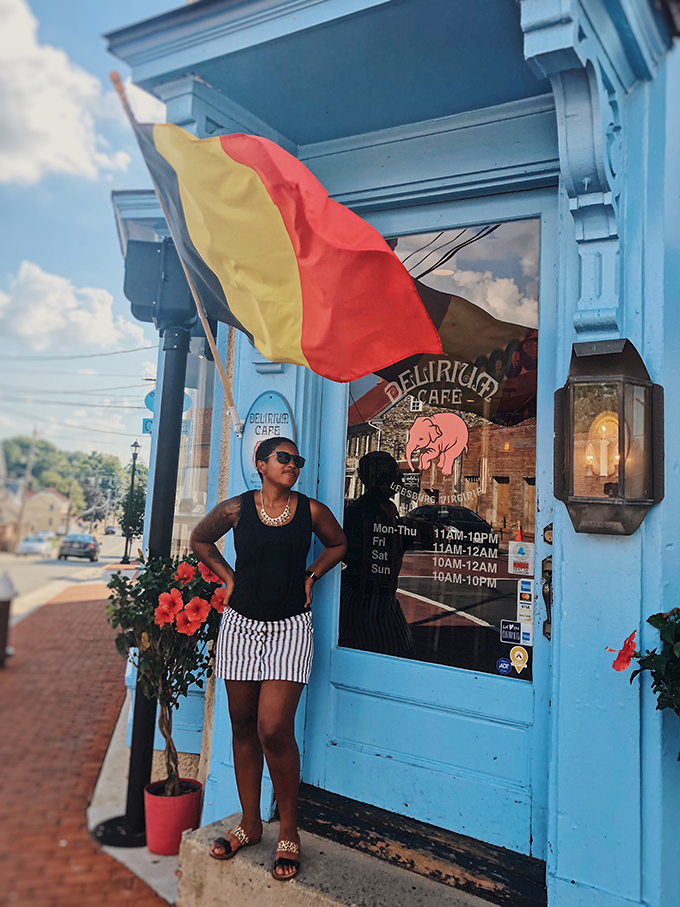 Delirium Café Leesburg opened on May 17th, 2017 and started with about 200 beers and 26 draft lines. Since opening, their beer inventory has doubled to over 400 beers and they've added 7 additional draft lines. While most of their beer are Belgians, Delirium also carries a wide variety of options and styles of beverages.
I wasn't an avid beer drinker when I first visited Delirium Café Brussels. I stuck with drinking one of their staples, the Delirium Tremens by Brouwerij Huyghe, which is a Belgian Strong Pale Ale. (Mind you, these are 8.5% ABV and will definitely catch you off guard) I decided to try something different at the Leesburg location and opted for the Delirium Red which is a fruit beer. (Personally, it wasn't my favorite)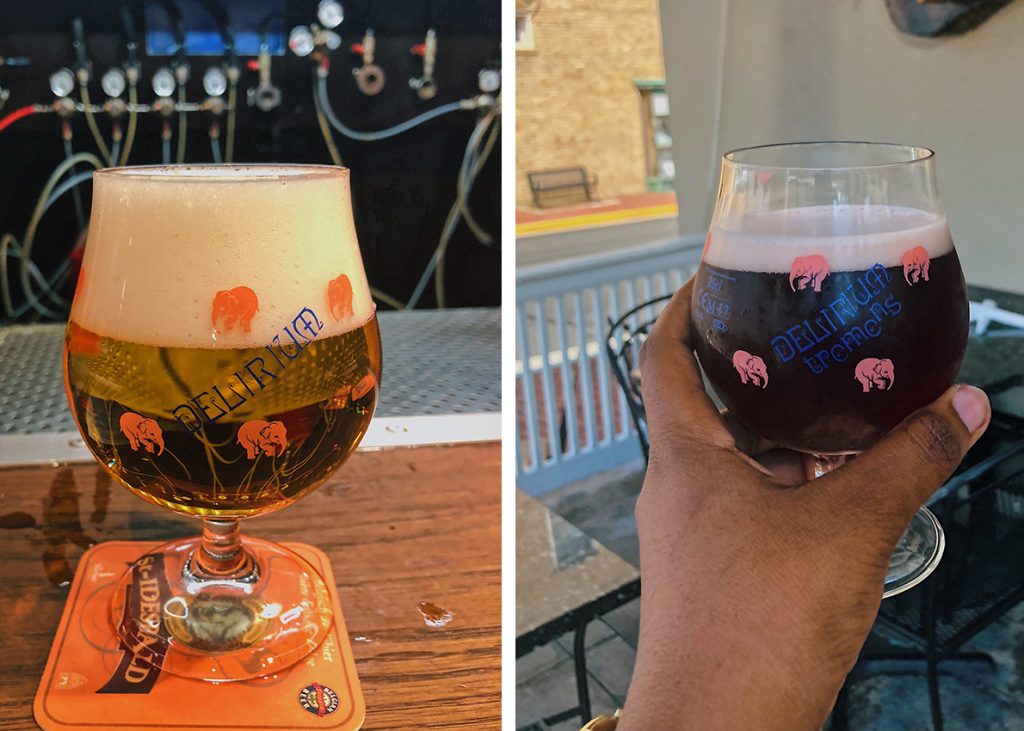 The café has bar and table seating as well as and adorable biergarten. Don't forget to take a selfie with the angel wings mural while you're outside too! I was only having a liquid lunch during my visit, but I did glance over the food menu. Most dinner entrées ranged from $15-20 and lunch was about $10-15. I am definitely going to try their Belgian Mac & Cheese next time!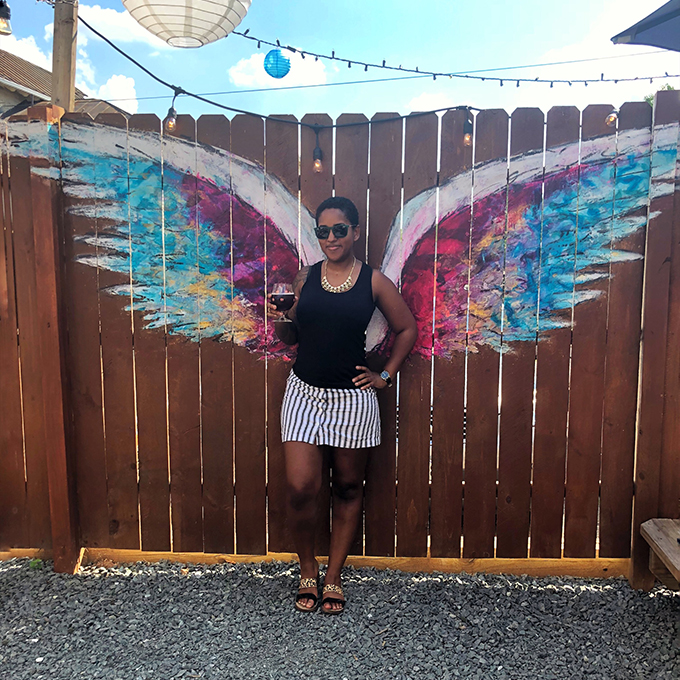 For more information on visiting Delirium Cafe Leesburg, check out their website here.
Have you visited Delirium Café Leesburg or any of Delirium's twenty six other franchises? Let me know what you thought in the comments 😊
Like it? Pin it!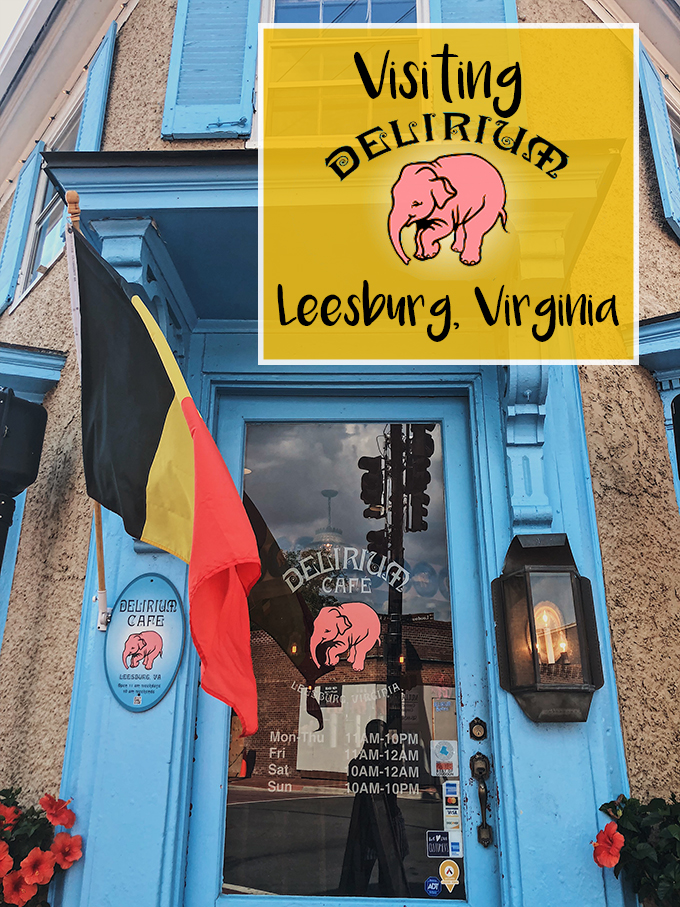 Please follow and like us: