The Myrtle Beach Greek Festival is returning this weekend and is finally in person again! For the past two years the festival has been held as drive thru only. The Greek Festival is a local favorite and an awesome experience for all ages!
When: October 13-16, 2022
Where: St. John The Baptist Greek Orthodox Church, 3301 33rd Ave. Ext. N, Myrtle Beach, SC
Time: Thursday – Saturday 11am-9pm, Sunday 12pm-7pm
Admission: Adults $2, Kids 10 and under free
Parking: There is limited parking at the church main parking lot. A shuttle runs every 10 minutes from the Captain George's Seafood Buffet parking lot across the street.
Things to Do:
EAT
My absolute favorite part of the Greek festival is obviously the food. There's nothing better than a shaved lamb gyro and some warm loukoumades (Greek fried donuts). You can also enjoy Greek Imported Wine or Beer! The Gyros and Souvlaki are available at the outdoor tents. The more hearty dinners as well as the desserts are inside the banquet hall. Find out more about the menu HERE.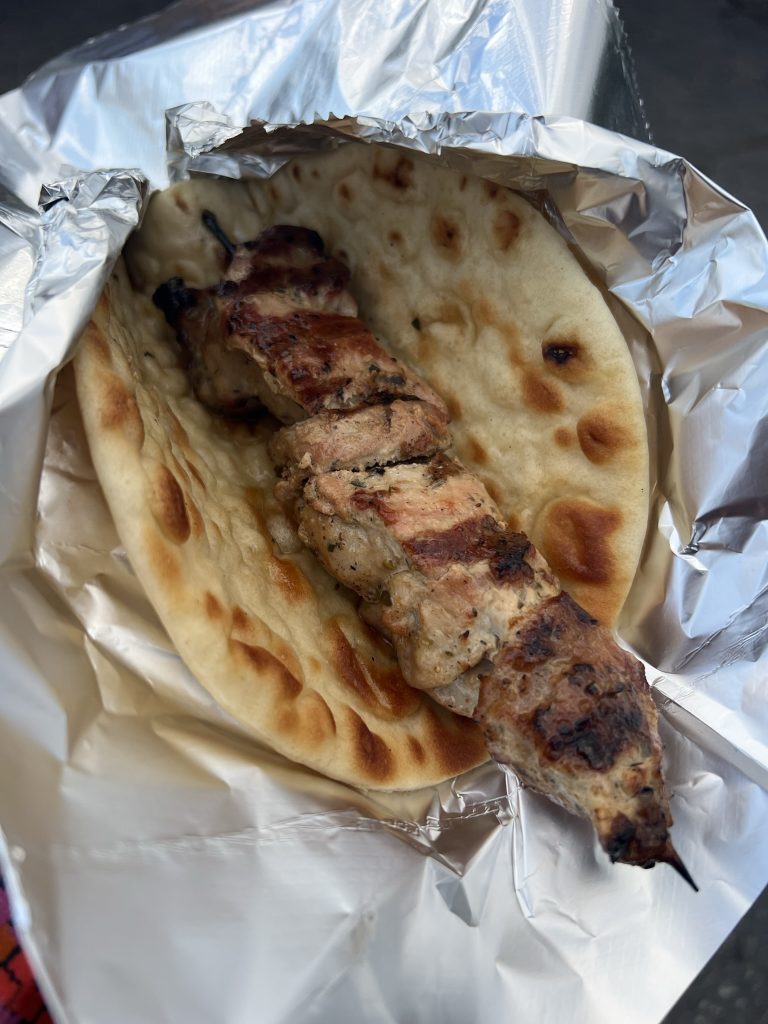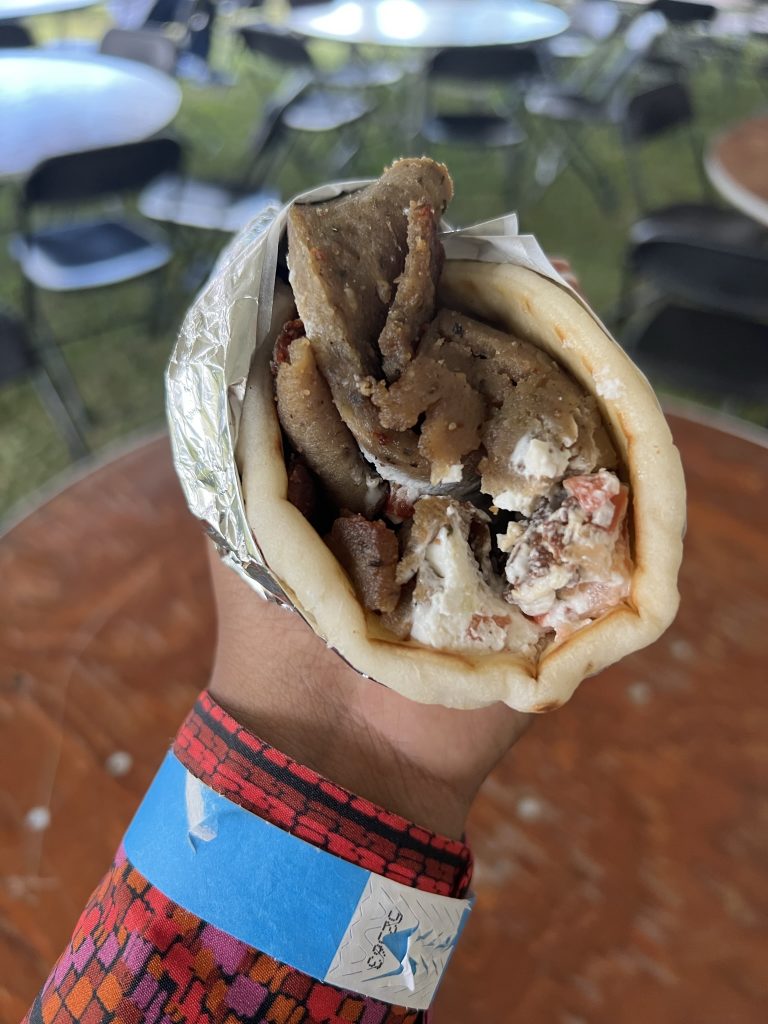 CHURCH TOURS
Be sure to make it inside for one of the church tours! I had never been inside the church before, so I was blown away by all the paintings. The priest gave a history about the church and explained some of the visuals that were on the walls. To be honest, he was a little bit long winded so we ended up sneaking out early, but I did grab some quick photos before we left.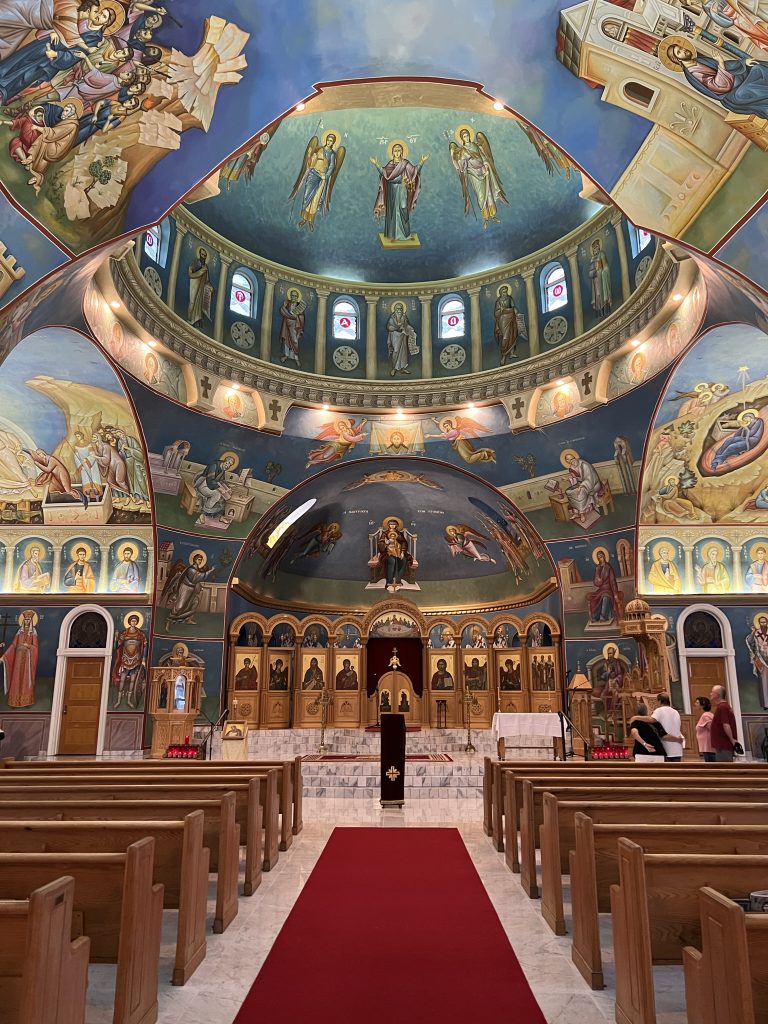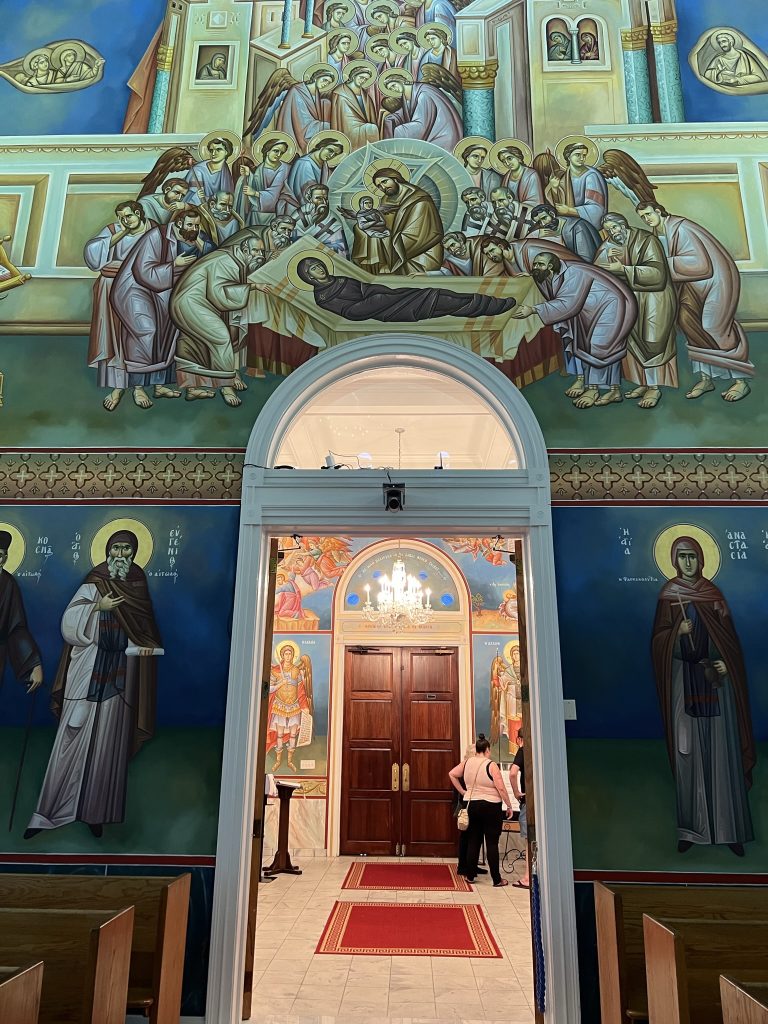 GREEK DANCE PERFORMERS
VENDORS
The Myrtle Beach Greek Festival is a can't miss event. I seriously look forward to it every year and I am so glad that it was back and in person! If you've been to the MB Greek Festival let me know about your experience in the comments!
Please follow and like us: