Myrtle Beach, South Carolina is a haven for golf enthusiasts, with dozens of courses to choose from. However, one course stands out from the rest – Top Golf.
Top Golf is an entertainment complex that combines the fun of a driving range with the excitement of a game. The huge facility features a three-story driving range with 72 climate-controlled hitting bays. Each bay is equipped with cutting-edge technology like microchipped golf balls that track your shots and provides instant feedback on accuracy and distance.
But Top Golf isn't only about hitting balls, wink. The complex also includes a restaurant and bar, multiple TV screens for watching sports, and a variety of games that can be played using the golf balls and targets.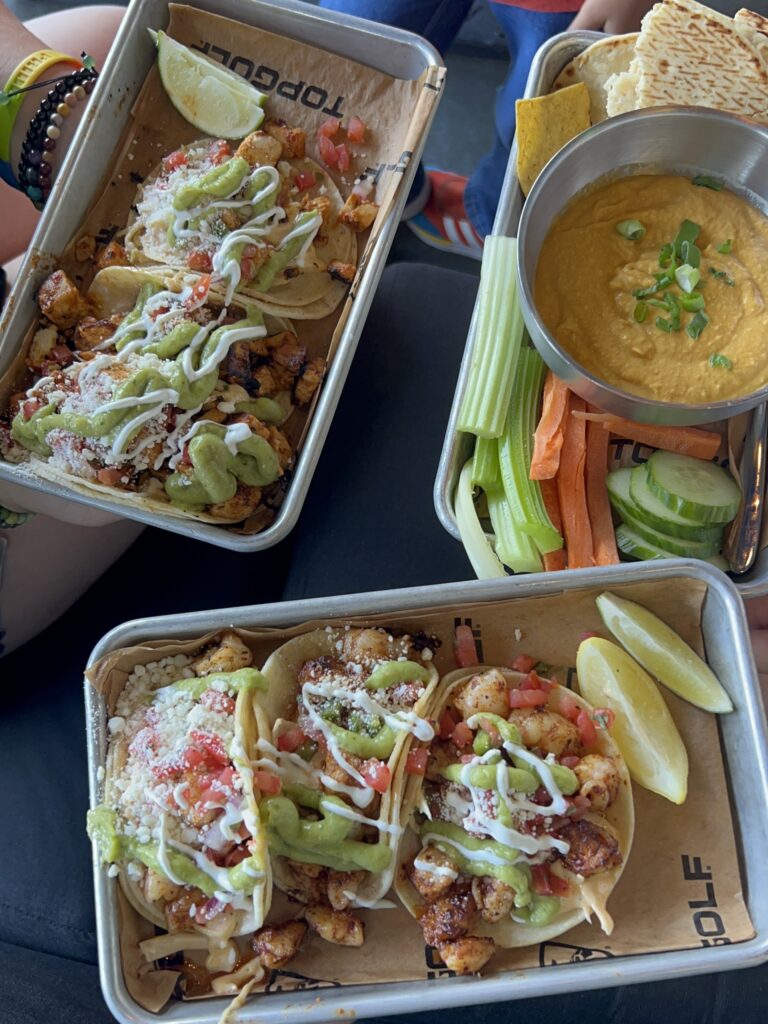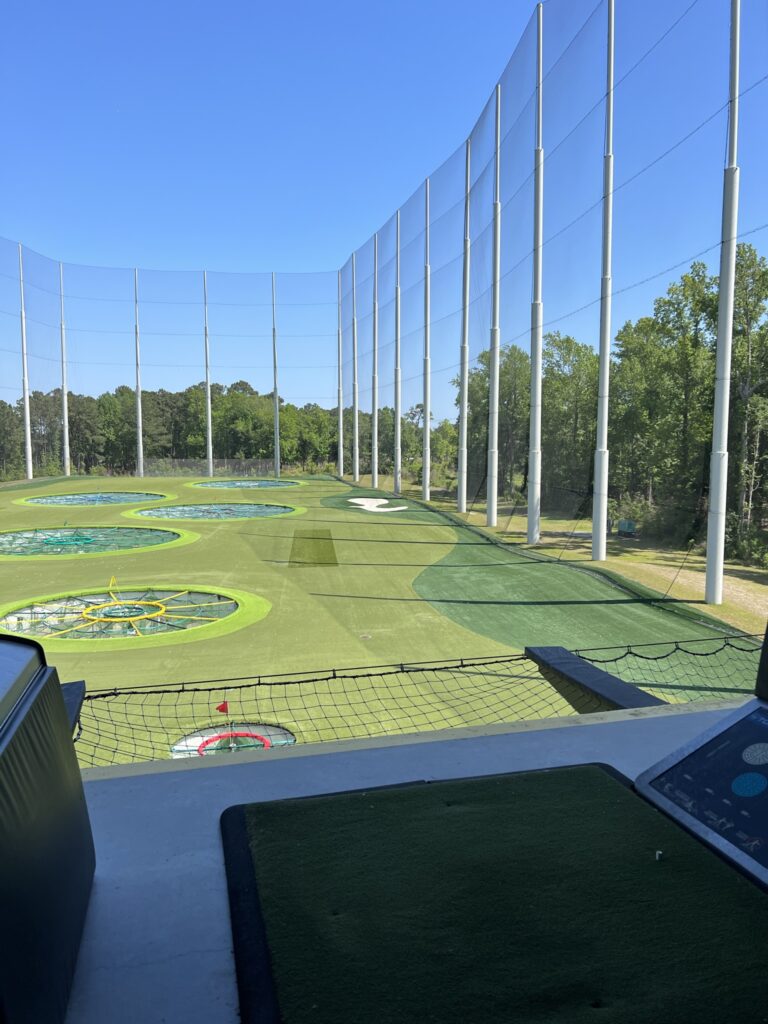 One of the most popular games is "Topgolf," where players hit balls towards giant targets on the course. Each target is worth a certain number of points, and the goal is to rack up as many points as possible. It's a great way to challenge yourself or compete against friends and family.
But what sets Top Golf apart is its atmosphere. With music pumping, drinks flowing, and an energetic crowd, it's definitely more like a party than a golf course. Whether you're a seasoned golfer or a newbie, like me, Top Golf offers an experience like no other.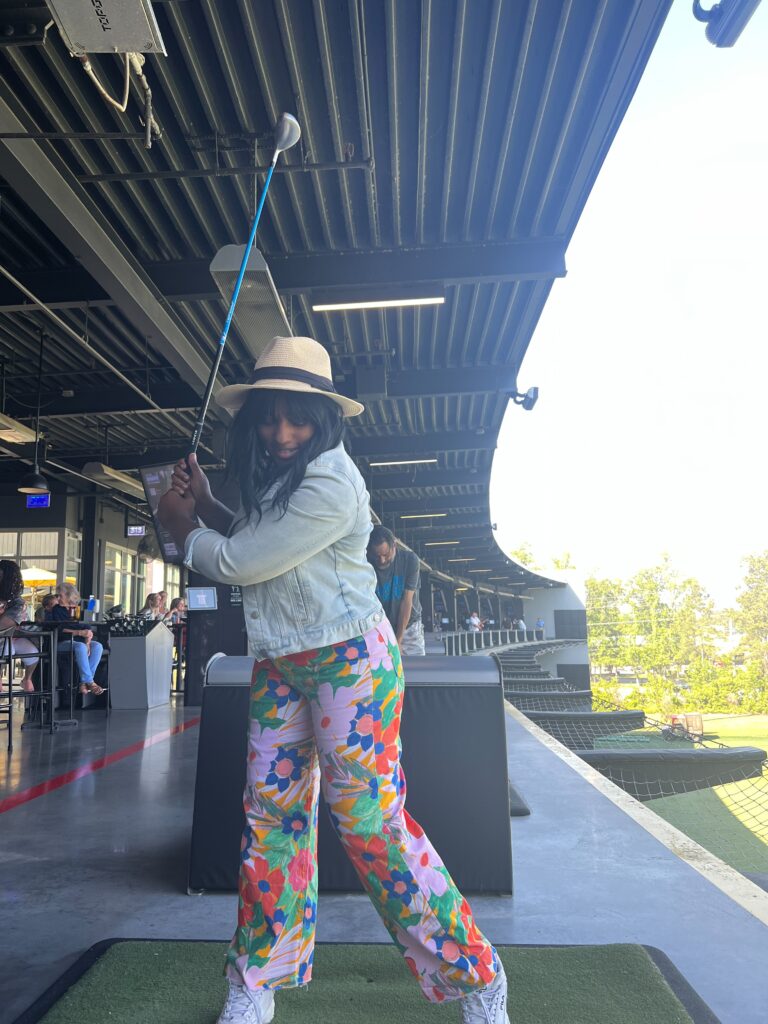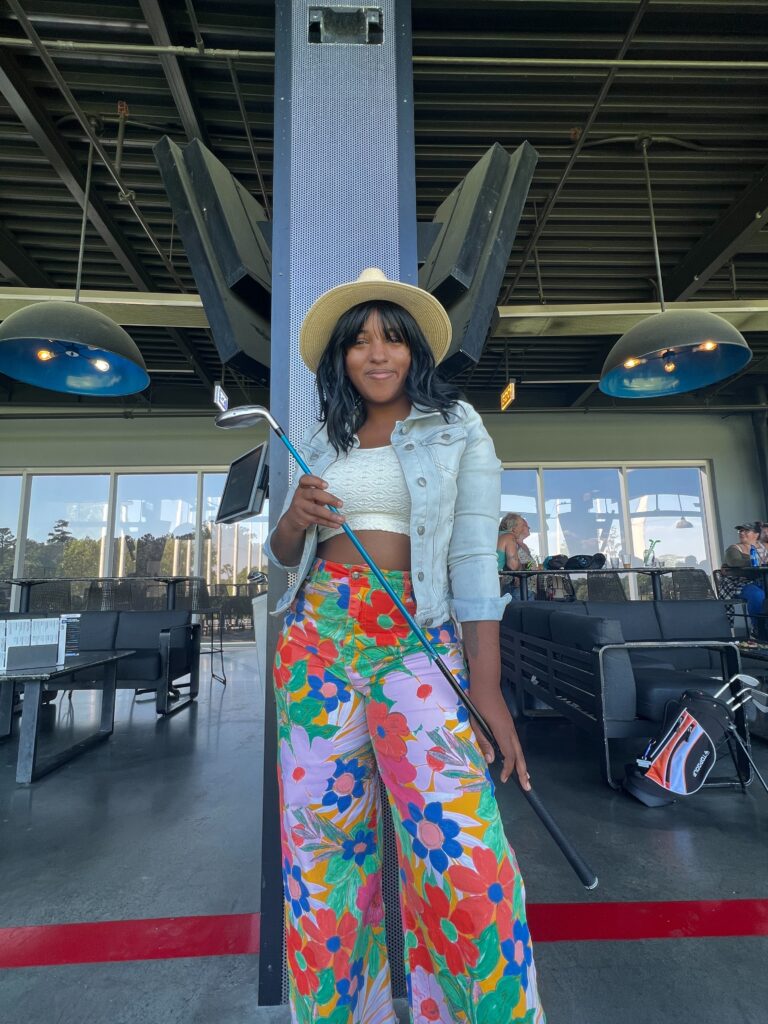 But wait, here's the best part! Top Golf is open year-round, so you can enjoy the fun no matter what the weather is like. Whether you're a local or visiting Myrtle Beach on vacation, Top Golf is a must-visit destination for anyone who loves golf or just wants to have a good time.
Pro Tip: Make a Reservation ahead of time! Top Golf is BUSY all summer, especially on the weekends or when it rains. Ive heard of people waiting 3 hours just to get a bay. Do yourself a favor and plan ahead!
Important Things to Know:
Bay Pricing is by the Hour. Currently Rates are
Monday-Thursday: $30/hr Open-12pm, $40/hr 12pm-5pm, $50/hr 5pm-Close
Friday-Sunday: $35/hr Open-12pm, $45/hr 12pm-5pm, $55/hr 5pm-Close
No Age Restrictions. But children under 16 must be accompanied by a Guest 21+ at all times, and anyone under 18 must be supervised by a Guest 21+ after 9:00pm.
There No Dress Code (but it is a family establishment).
You Dont Have to Pay to rent clubs, each bay is equiped with a set. You are also welcome to bring your own clubs.
Pro Tip: Check for promotions on their website. Currently they're doing Half Priced Games on Tuesdays!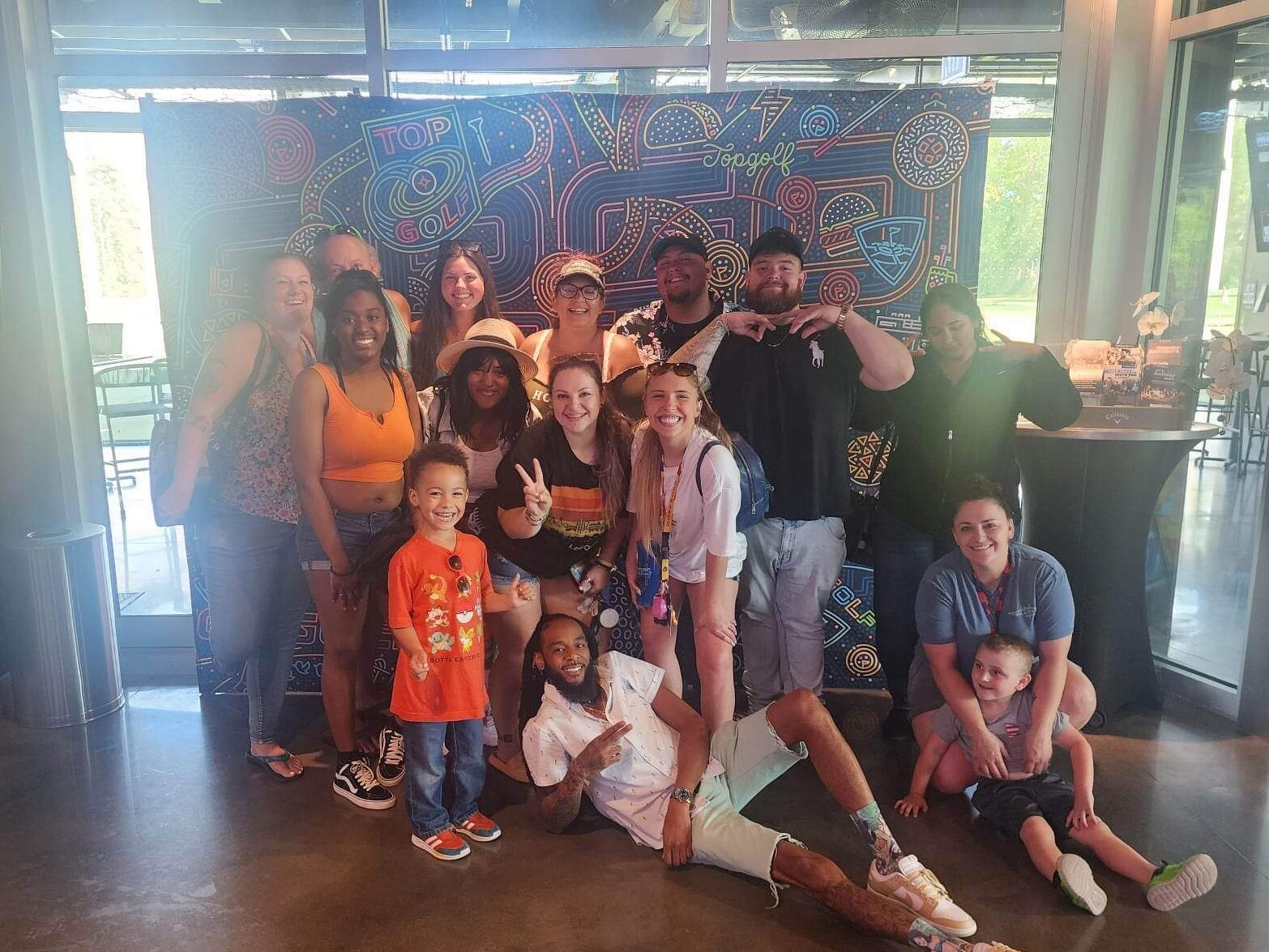 Dont miss out on Top Golf in Myrtle Beach! It's truly a one-of-a-kind golf experience that combines the excitement of a game with the fun of a night out. With cutting-edge technology, delicious food and drinks, and a lively atmosphere, it's the perfect destination for golfers and non-golfers alike.
Location: 2850 Robert M Grissom Pkwy, Myrtle Beach, SC 29577
Like This Post? Pin it!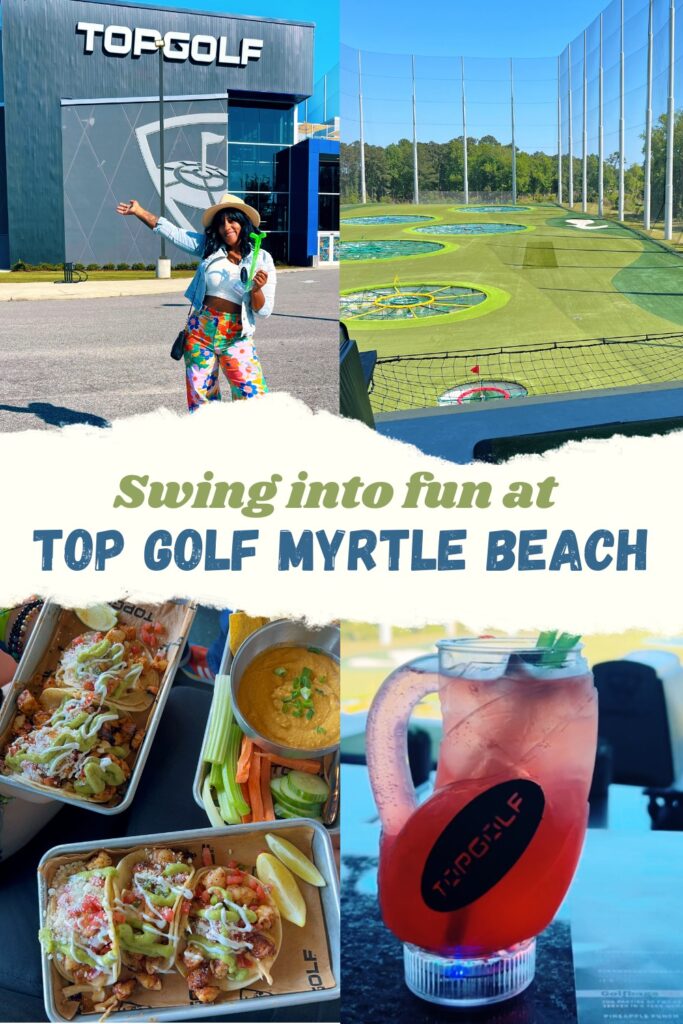 Please follow and like us: